The Tetris Killer
A downloadable game for Windows and macOS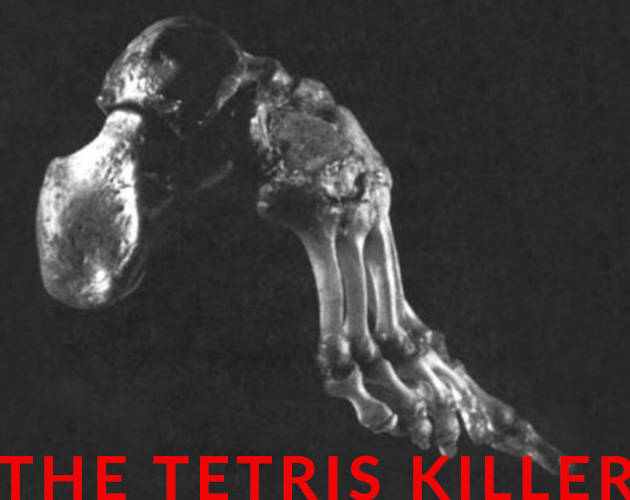 Five bodies were found by the police. They were heavily distorted and mummified to shape five of the seven Tetris pieces.

You are the first reporter at the scene. Although you couldn't get inside the house, you've talked with one of the neighbors. It is bad, but it might also be the opportunity you've been waiting for, a chance to redeem yourself.
---
Pour me a coffee and I'll write more weird horror stories!

---
- CREDITS
The Tetris Killer is a clickable horror story by @NicoSaraintaris
I'd like to thank my brother Augusto Saraintaris for composing a music theme in such a short notice—we're talking just a couple of hours here.
And look at the cool set of music thingies he used!
I'd also like to thank Laura who reads and proofreads everything I write!

Download
Click download now to get access to the following files:
TheTetrisKiller_PC.zip
29 MB
TheTetrisKiller_MAC.zip
29 MB
Comments
Log in with itch.io to leave a comment.
Great game! I expected multiple endings, though.
Thanks!
Although I've been making games for almost ten years—and publishing novels and short stories since 2006, mainly in Spanish— this was my first interactive short story (made with Ink + Unity in five days), so there's lots of space for improvement. Next clickable horror short stories will feature several endings, secret branches and some neat surprises.
Cheers!
Interesting take on the murder mystery angle. The story seems to zero in on the social media age.
Thanks for making this video! I had a really good time watching you play it. Regarding some grammar issues, you guessed it right. I'm from Argentina, so English is not my first language. I made all the coding and writing in five days, kind of a jam thing during this quarantine. I've written the story directly in English—I'm trying to work like Beckett, working in a second language to focus and not get too 'comfortable' with language. Anyway, I'll try to improve the proofreading process in my next interactive stories!
Thanks! Have a really good time working on it. Also, having the possibility to work with my brother is always a plus.
Great plot, awesome soundtrack. Like to see more of this!
Both really great work!!
Fantastic game. I tried twice, both landed on me getting me legs discombobulated. Music was suspenseful and story was engaging. 9/10.
I've seen the video you've made! Thanks for the feedback. This game has just one ending—so I guess It's kind of an inevitable conclusion. Future games are going to feature both multiple endings and secret paths. Expect some news soon!